It's that time of the year when all of the Autumn collections start showing their faces. I cannot believe that it's September already!
Boots 17 launched their new range for Autumn on the 7th September which includes three eyeshadow trios (£5.49 each) and three nail polishes (£2.99), all based on colours from the Autumn/Winter catwalks. I'm a big fan of the eyeshadow trios- when I was 16 and not as obsessed with make-up I used a Boots No.7 trio every day for months. It was all I needed.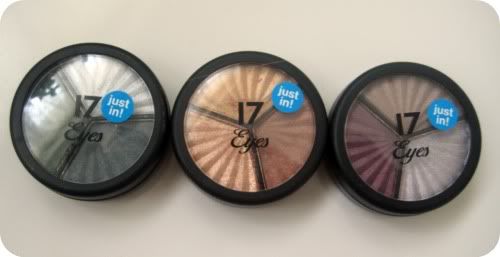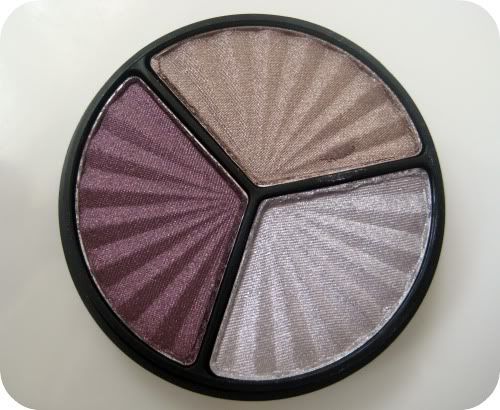 Smouldering and Sultry
- the colours in the 'Vengeance' trio were inspired by the statement eyes seen at Dior, Giles and Jeremy Scott. Aubergines and plums are most definitely autumnal colours and create a smoky eye a little different to the usual black or brown shades.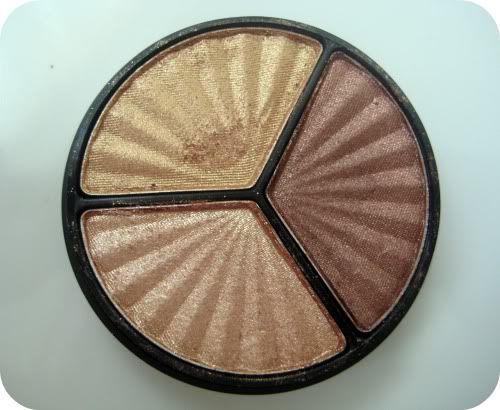 Molten metallic
- this was one of the key trends at the Autumn/Winter show, notably at D&G and Roberto Cavalli. The 'Enraged' trio can easily be worn for a daytime look as the shades are subtle and they can also be built up to a more dramatic evening style. As you can see this is the trio I've favoured (by the big finger print!).
Precious jewels
- many different shades of green were seen on the catwalk at the A/W shows with lots of metallic teals and jades. Oscar de la Renta and Temperley created captivating and intense eyes which you can recreate with the 'Broken Hearted' trio.
Each smoky eye trio has its very own accompanying Fast Finish nail polish which completes the Boots 17 Autumn Collection. They are absolutely gorgeous metallic shades which compliment each look, but look just as fantastic on their own.
The range is available in Boots stores and also online at Boots.com.