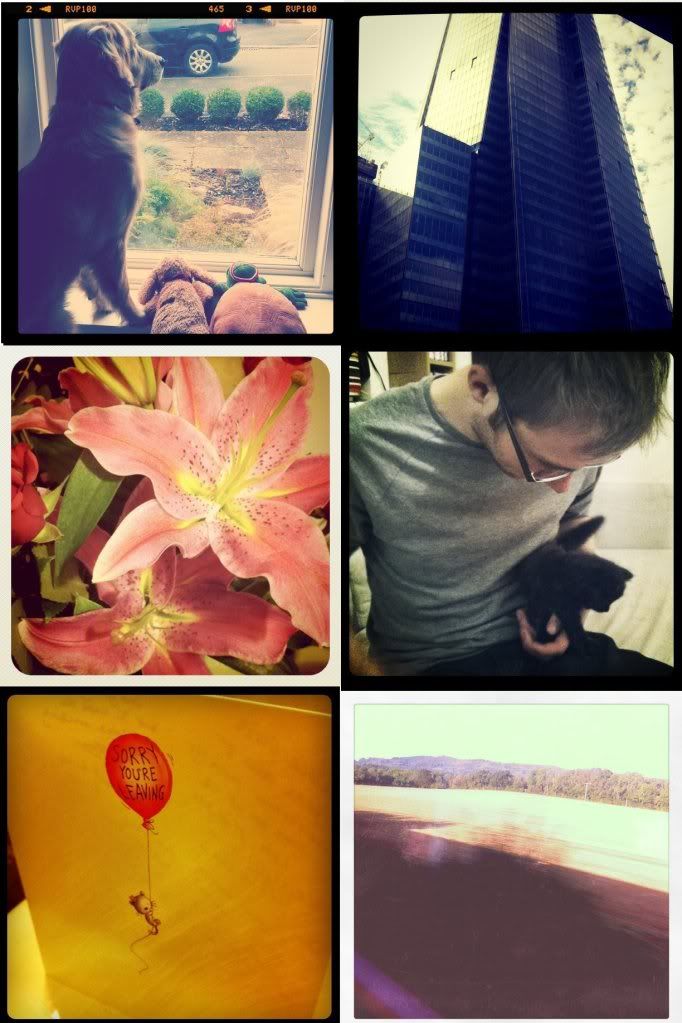 ♥
Charlie hanging out with his crew- he loves sitting by the window and looking out of it. He seems to know when we'll be coming home and will wait around that time. One day we saw that he'd brought his toy friends up to the windowsill with him- so cute!
♥
The Shard in London. Chris and I were in London last weekend and I took this from London Bridge station. We have a few in-jokes at home about this as every time it appeared on The Apprentice Chris would point out 'The Shard'!


♥
Gorgeous leaving flowers from work. They smell absolutely amazing and are so beautiful. It was my last day on Friday.
♥ Chris and my cousin's little kitten. She has two cats and one has had 3 kittens- they are so teeny tiny and fluffy! Chris was all ready to take one home.


♥
My leaving card from work. Got some lovely messages from everyone. I always keep things like this to look back on.
♥ Taken on the train to my new job in London. I am now doing a long commute (I know others do longer though!)
but Chris and I come back on the train together, and I've got Gossip Girl on my iPhone to watch which has been brilliant.