If you are a beauty blogger it will have been literally impossible not to have heard of
Glossy Box
and
Boudoir Privé
. Since the launch of these two concepts there have been so many posts about them- and to be fair, they are something quite special.
For the benefit of anyone who hasn't heard of them, the idea is that you subscribe and pay a set amount each month (Boudoir Privé- £10 with free p&p, Glossy Box- £12.95 including p&p) and are sent a beauty box filled with 5-6 deluxe sized samples. You don't know what you will be receiving and so it's exciting to receive a parcel every month with some beauty products to try.
I have read the Glossy Box and Boudoir Privé posts with interest but have not signed up to either service as of yet. From seeing a few comparison posts it seems like Glossy Box include larger samples (usually there is one full sized product) but the brands aren't as high end, whereas Boudoir Privé seem to include more exclusive and luxury brands that you haven't heard of.
This month I was asked if I wanted to give the Boudoir Privé box a try and I couldn't say no. Here is what I received...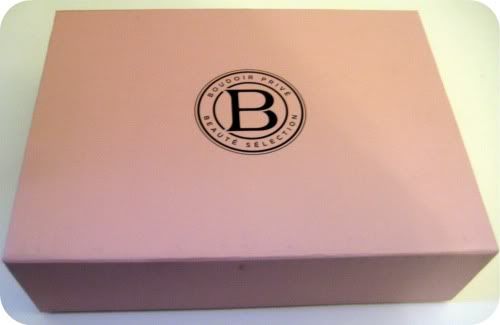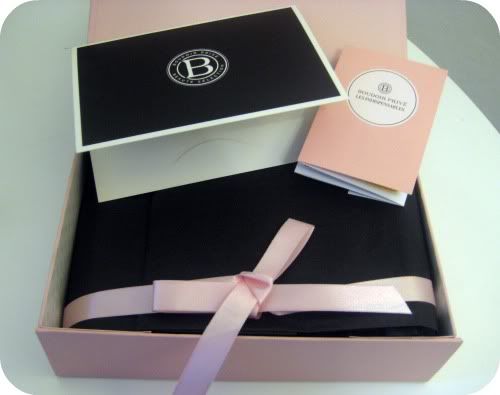 The box comes beautifully packaged and feels very luxurious. I have actually kept the box and am using it store my foundations as it's so nice!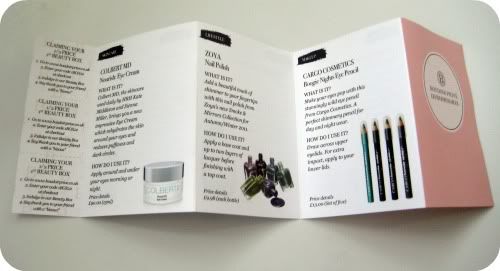 The box arrives with a leaflet explaining what each product is, how much it would cost full size and how to use it.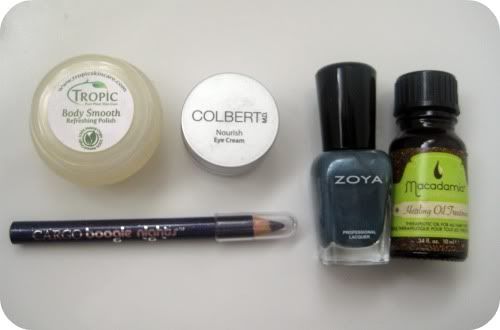 I received:
♥

Tropic Skincare Body Smooth

(this is the company founded by Susan Ma from The Apprentice- I was always curious to see what her beauty company was like!)


♥

Colbert MD Nourish Eye Cream


♥

Cargo Cosmetics Eye Pencil


♥

Zoya Nail Polish


♥

Macadamia Hair Repair

Not pictured: Agent Provocateur L'Agent sample and a Mai Couture Blot & Bronze sheet.

I loved receiving the box and the products being a surprise- everyone loves a parcel! My favourite products from the box are the Zoya Nail Polish as I adore the colour and the Colbert MD Nourish Eye Cream which full size would cost £90 so something I would never usually try. I'm also excited to try the Macadamia Hair Repair.
I did get the products out and wonder where to put them- I really don't need any more samples to try really. However this is such fun that it is extremely tempting to subscribe!