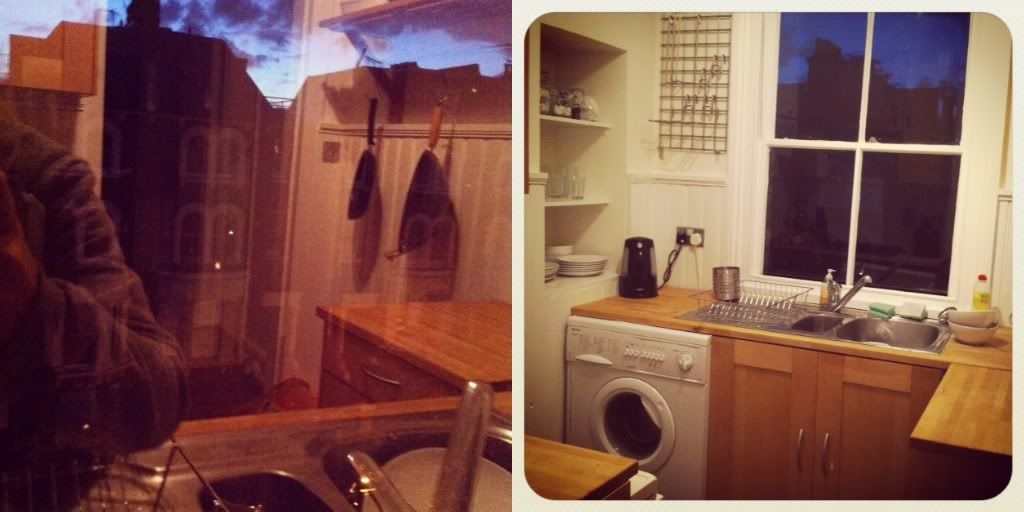 Hello! I am back blogging after a 2 week break whilst I moved into our new flat and got settled. We now have TiVo, the internet and everything is feeling all home-ly. I've had a busy weekend seeing friends in Leeds but wanted to share a few Instagram photos of our place as I love seeing where people live and generally having a nosy. I will share some 'proper' photos soon when the flat is more tidy!

♥
Chris' parents wanted to buy us something and so we (well, mostly I) chose this from TK Maxx. TK Maxx is the best for random house additions as I'm sure Lucy will agree!
♥ A glimpse of our lovely (and fully working) fireplace.


♥ Part of the kitchen, part of my hoody and a peek at the other houses in the street
.
♥ Another look at the kitchen!


♥ A feature in our bedroom- perfect for make-up and girly stuff! It also has a handy cupboard underneath. Need to decide how to organise everything properly.


♥ The new 40 inch TV. For me as soon as we bought a TV, the place became a home. It was too quiet before!