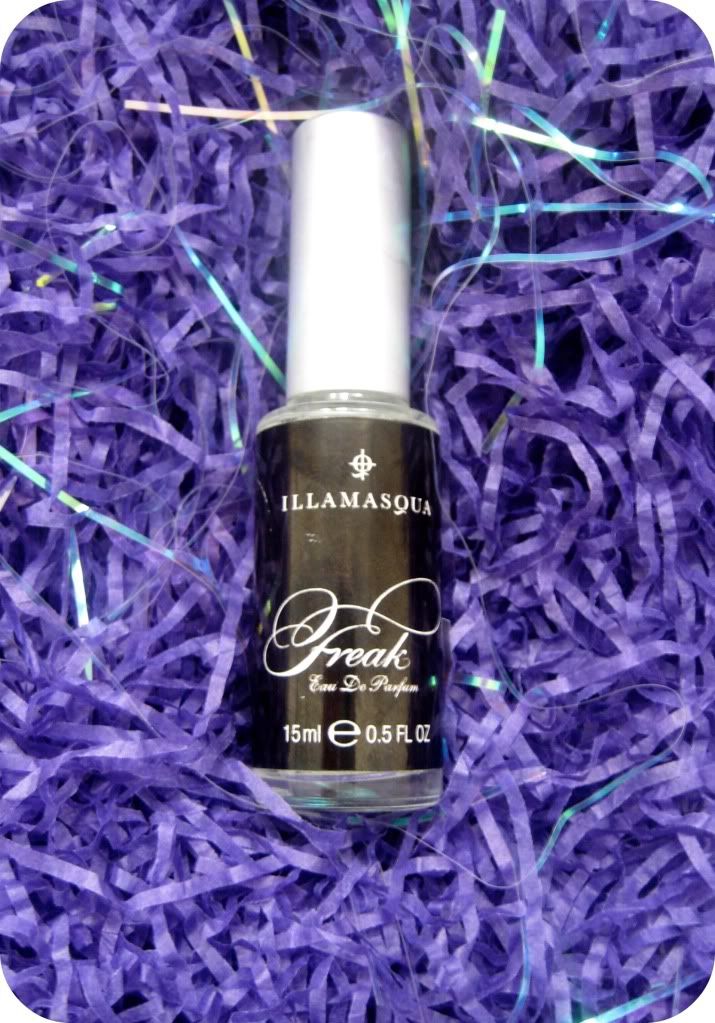 Last week a mysterious black box arrived at my house. Inside was an envelope sealed with a mark, a scroll, a silver shell and a black pouch containing a perfume sample, all wrapped up in purple confetti. This was my introduction to the new Illamasqua fragrance 'Freak'. Illamasqua describe their first foray into perfume as:
'
..a concoction of dangerously exotic unconventional flowers which Illamasqua has unashamedly blended together to celebrate the night
'
How stunning is the bottle?
The perfume is made up of the following...
Top Notes
Black Davana, Opium Flower and Belladonna bewitch the senses into uncontrollable lust and passion
Heart Notes
Poison Hemlock, Datura and Queen of the Night blossom, caress and kiss
Base Notes
Aromas of Frankincense, Oud and Myrrh, addictively mesmerises and captures the senses
My taste in perfumes definitely leans towards the girly, sweet fragrances and so I was expecting to not like this however although it is a dark and sultry scent there is something about it that makes it a little different. It almost has a sweet element to it that makes it not too overpowering. I also tried it for the first time when Chris was in the room and he really liked it so I am a fan of this. Whether I would actually purchase it myself I'm not too sure but I will be continuing to use the sample bottle and think it will be a great perfume for evenings out.
Illamasqua 'Freak' costs £59.00 for 75ml and you can pre-order and watch the 'Freak' video on the
Illamasqua website
.