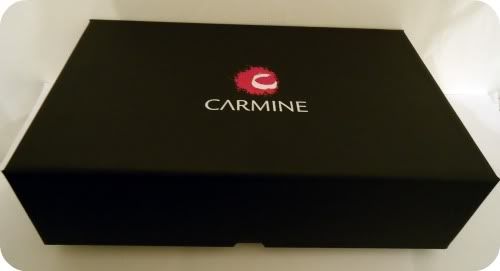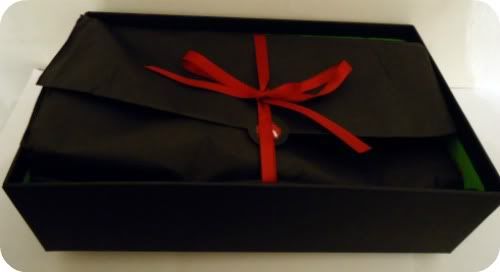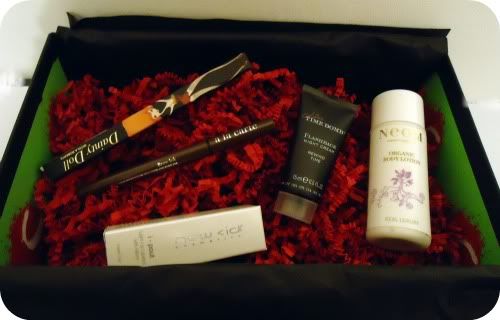 The Carmine Beauty Box is my second taste of the whole beauty box trend thats going on at the moment. In September I tried the
Boudoir Priv
é offering (which is quite excitingly now teaming up with JolieBox) and in November it was Carmine's turn.
I see endless posts on GlossyBox and Boudoir Priv
é but less so on the Carmine and Feel Unique beauty boxes- I was really interested to see what
was inside.
I didn't like the packaging for Carmine as much as the other beauty boxes- the colours (bright green, red...) are not to my taste nevertheless its quite refreshing as different to the usual pastel pinks and whites. I also really struggled to actually open the box! You have to remove the lid completely and I had to get my Mum to help. Did anyone else find this tricky or was it just me being silly?
The theme of the November box was 'Fame and Good Fortune' with every product being linked to a celebrity. Here are the contents with descriptions from the accompanying card that came in the box...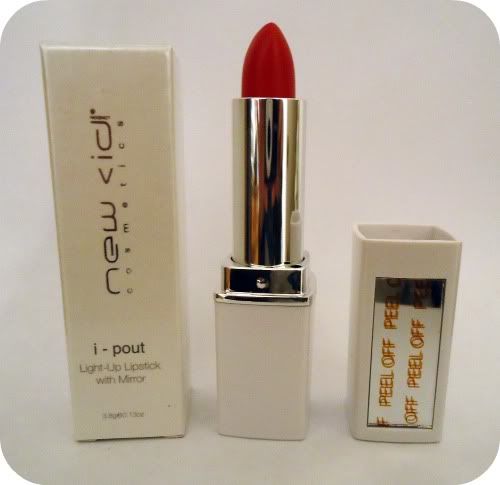 New CID i-Pout lipstick
-
'No, it's not an Apple product - but a revolutionary and incredibly wearable lipstick, equipped with a built-in mirror and light for perfect application in absolutely any circumstance.'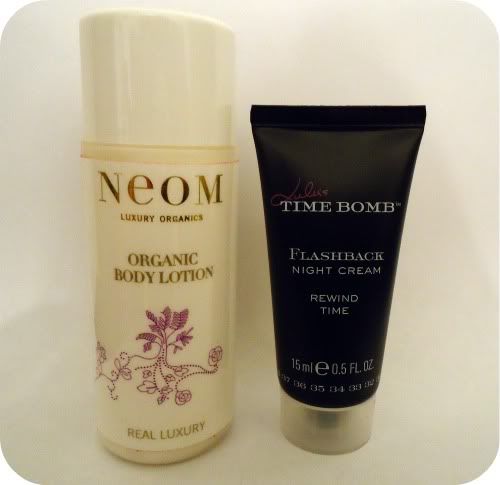 Neom Organics Real Luxury: Body Wash or Body Lotion
- '
The bath and body equivalent to fine chocolates and champagne, this organic product from an award winning brand is packed with the fragrances of lavender, jasmine, basil and more! Just what your body needs to feel cleansed and refreshed - to perfection
'
Lulu's Time Bomb Flashback Night Cream
- '
It's true- you can go back in time. At least, your skin can. This extremely powerful anti-ageing time machine does all the work to prevent ageing while you get a good night's rest. Snooze on!
'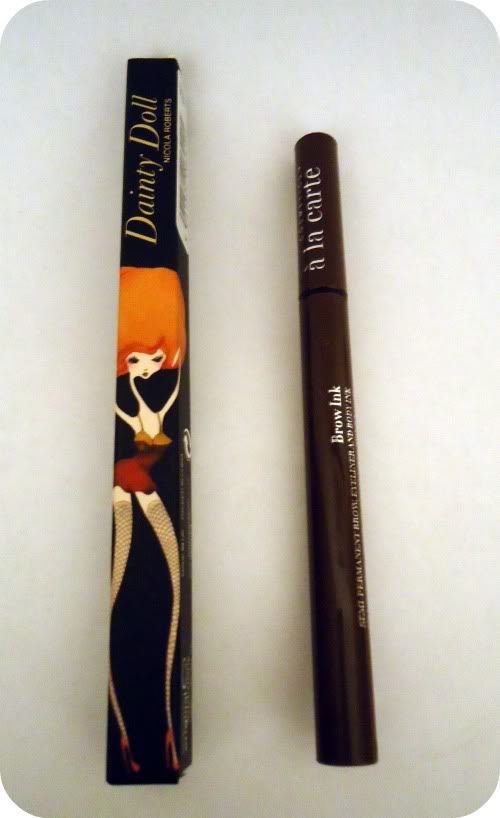 Dainty Doll Eyeliner Pencil
- '
From the makeup line of fashion icon and solo artist Nicola Roberts, this eyeliner pencil contains skin-loving vitamins and is just oozing with colour. Perfect for creating a variety of looks - from soft definition to bold, smokey eyes
'
Cosmetics A La Carte Brow Ink
- '
Not to be confused with a felt-tip pen, this soft, semi-permanent ink will add the perfect definition to your brows by allowing you to draw in individual hairs. The best part is that it also doubles as a fabulous liner.
'
The product I am most excited about by far is the brow ink which I've tried and really really like- I will definitely also be using it as an eyeliner. The CID i-Pout lipstick is a gorgeous colour and a really creamy formulation although it is probably a little too bright for me- I imagine others would love it. The Dainty Doll eyeliner would have been great if it was in a more wearable colour than a bright green and the night cream and body lotion look nice but nothing super amazing- although maybe I will try them and change my mind! Although I feel you get more for your money than the Boudoir Prive in terms of product sizes I haven't been overwhelmed by this box, but feel it has potential.
If the shades of the Dainty Doll eyeliner and CID lipstick were more wearable for me personally, I would have been really impressed.
You can read more about Carmine and sign up for their service on their
website.
It costs £10 plus p&p each month.