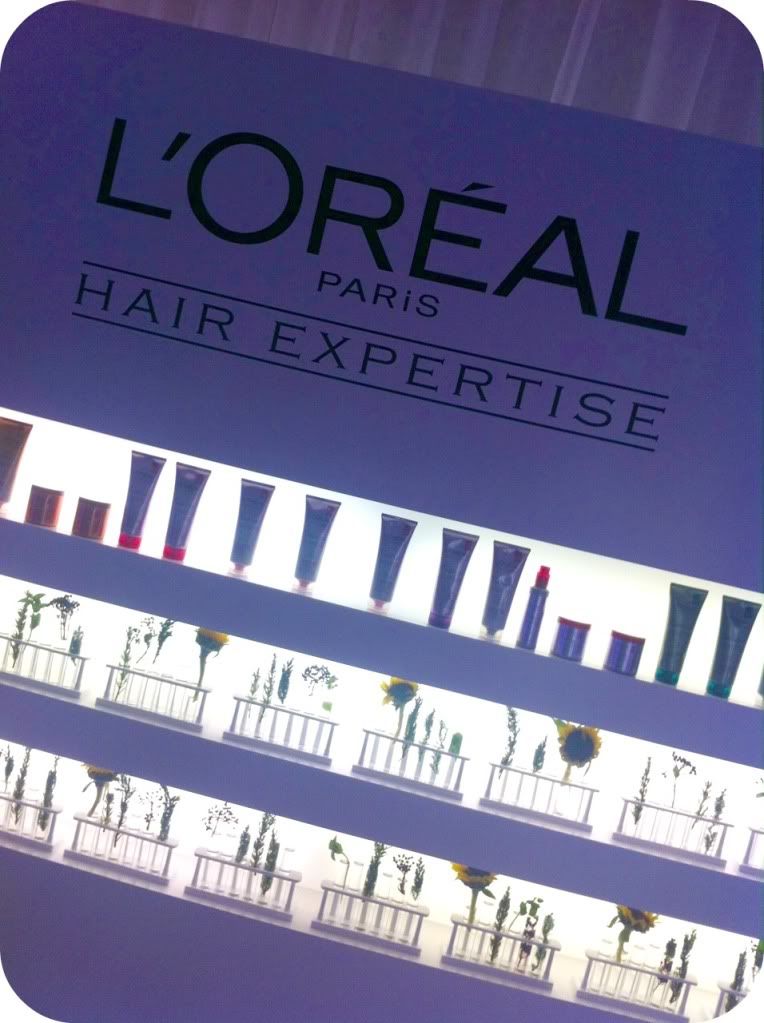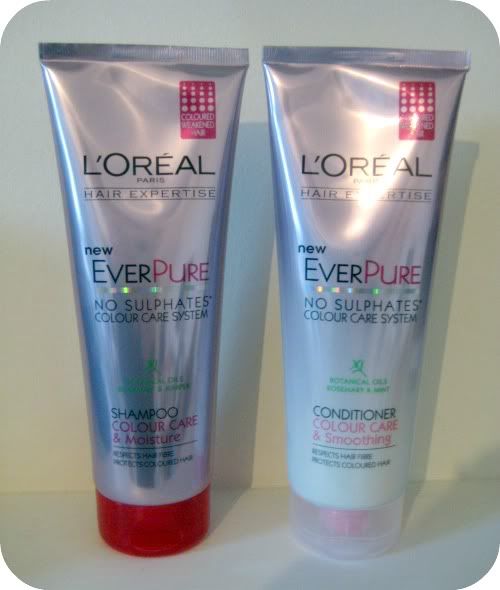 Yesterday evening I was introduced to the latest hair range from L'Oréal Paris. After work I hopped on the tube to Bond Street, was lured into Selfridges for 10 minutes and then arrived at Mayfair House to meet the lovely L'Oréal PR team and of course, the new products.
L'Oréal say: "

L'Oréal Paris Hair Expertise Ever treats hair like cashmere and gently bathes it in luxurious high foaming creamy shampoos and rich conditioners concentrated in caring ingredients which envelop the hair. Aromatic oils energise the senses for a true at home hair experience

"
It was therefore very apt that I had a very luxurious wash and blow dry using the new products. There are three hair programmes in the collection; EverPure for coloured hair, EverSleek for frizzy hair, and EverStrong for fragile, brittle hair. I went for the EverPure shampoo and conditioner- specifically the EverPure Colour Care & Volume (there are three different varieties- Colour Care & Volume, Colour Care & Smoothing, Colour Care & Moisture).
The shampoo and conditioner felt gorgeous on my hair- indulgent yet very light. The big selling point of this new range is that it's non-sulphate. I'm sure most of you are sulphate-savvy but if not, I understand it as sulphates being the chemicals which make your hair lather (and probably do some other stuff too!) and are not meant to be the best for your hair so this is a really good quality for the range. Even better is that the shampoo still lathers- traditionally non-sulphate shampoos don't lather and I hate this when washing my hair. It just doesn't feel 'washed' enough!
I love the scent of the shampoo- really fruity and just generally delicious. I wasn't so keen on the conditioner scent which seemed quite different to the shampoo (strangely) but the head massage that I enjoyed took my mind off it! After my hair wash I was treated to a lovely blow dry. I wanted volume and I definitely got it. Cue pose-y photo taken on my iPhone for you...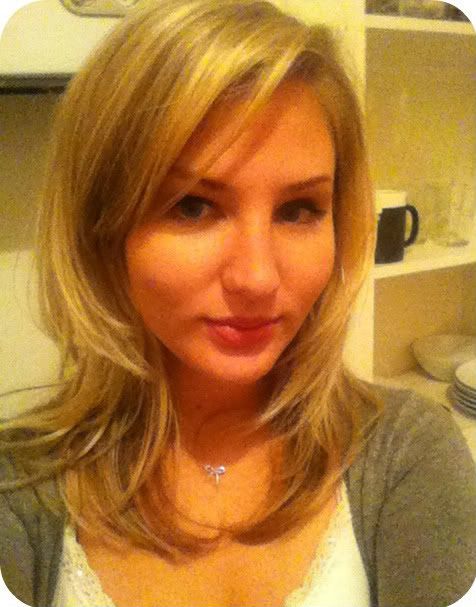 I expected this range to be only available in salons but it will be launching in places such as Boots and Superdrug very soon! I will find out the exact launch date and price details soon but I believe the products will be between £5-£7. Thanks L'Oréal for a fantastic evening!