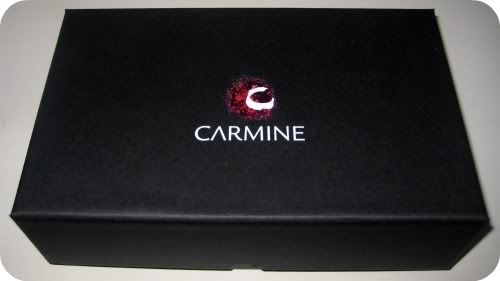 A week or so ago I was treated to the January Carmine box (thanks Carmine!) to review. I received their
November box
last year and so was keen to see what they had instore for me this time.
Onto the goodies...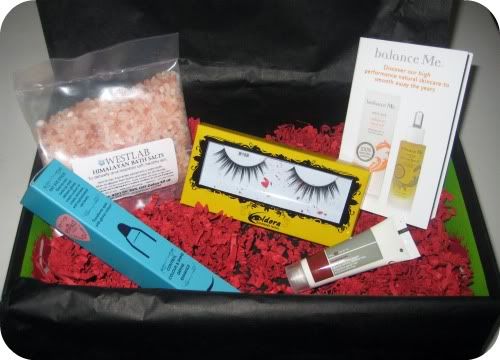 ♥
Korres Wild Rose 24-hour Moisturising & Brightening Cream - 'This organic, wild rose face cream will not only brighten and repair your complexion, it will also pump up the hydration for a full 24-hours!'
♥
Eldora False Eyelashes - 'Whether you're going for a bit of extra length or a subtle touch of sparkle, Eldora false eyelashes are the perfect way to turn up the glam.'
♥

Balance Me Radiance Face Oil- 'No time for a New Year facial? Not to worry, this 100% natural face oil will dramatically renew your skin and make you literally glow.'
♥ Westlab Himalayan Pink Salt- 'Straight from the Himalayan mountain range, this natural, mineral-rich treasure will transform a 30-minute soak in the bath into a detox that's equivalent to a 3-day fast!'
♥ Eyeko Fat Eye Stick- 'Take it from us- this chubby stick of soft, creamy colour does double-duty as a liner and a shadow to create the perfect smoky-eye that will never go out of style.'
So far I have only tried the Westlab bath salts as I love a good bath. I wasn't overly impressed as the salt took a while to dissolve and I didn't find it made a big difference to the whole bath experience. In terms of the other products I love Korres and so have high hopes for their moisturiser and am very excited to wear the false lashes. If you have this Carmine box- what are the stand out products?