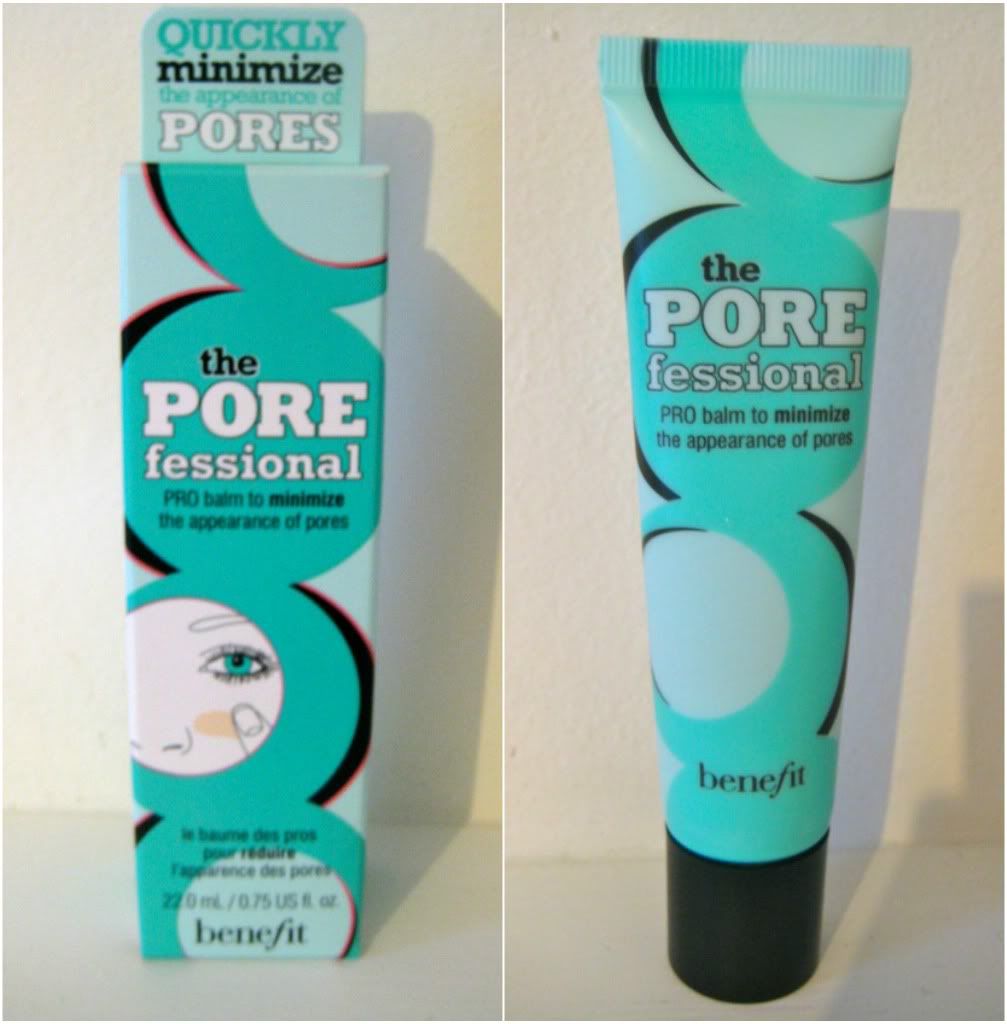 Product
Price
I received this at the Benefit/Diet Coke event
What does it claim to do?
"Quickly minimise the appearance of pores & fine lines for smoother-than-smooth skin! Apply this silky, lightweight balm alone, under or over makeup. Translucent, oil-free formula complements all skintones and helps makeup stay put. Contains a Vitamin E derivative, known to protect skin from free radicals." - Benefit
What do I think?
This is another Benefit product that I've heard a lot of good things about, so was extremely happy to see it in my goody box at the event a few weeks ago. It wouldn't have been a product I would have purchased myself as I don't really have large pores, however I'm glad I've tried it as it works well as a primer.
You only need a small amount of this and the product is a light brown colour (however it doesn't transfer colour to your skin if that makes sense). It's very simple to apply- just pat it onto moisturised skin before applying your make-up. My first thought was that it really reminded me of the L'Oreal Studio Secrets Resurfacing Primer (a really old review here!) as it feels so velvety on your skin. It leaves your skin feeling so silky and soft which is a lovely base for make-up.
In terms of results, it does seem to make my make-up last longer and look nicer- although I can't pinpoint how exactly! I guess that's what a primer is meant to do really. I've not been totally amazed by it but can't criticize it at all so yeah- just generally a good product!
Would I re-purchase?
I don't think so as it's not a stand out product for me. If you want a similar product that's cheaper I'd recommend the L'Oreal Studio Secrets Resurfacing Primer.