I thought I would do an updated skincare routine as I have been using the same products for a few months now and am very happy with my skin at the moment. I used to have constant trouble with spots on my chin but since using these products I haven't suffered any (watch one pop up tomorrow now!) and if a spot appears it has gone by the next day. I suspect it may be the use of Cetaphil as I know this is a great cleanser for acne.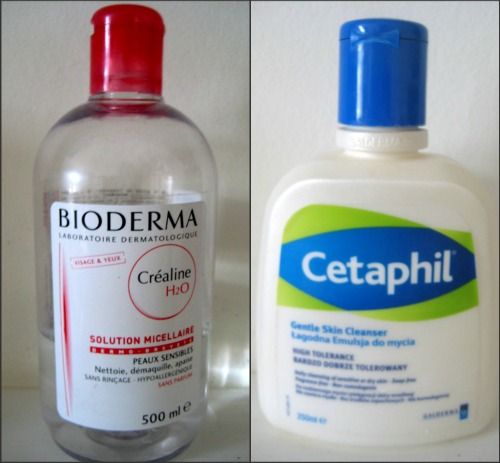 Step 1.
I use the
Bioderma cleanser
(
review here
) to remove eye make-up. I find a lot of eye make-up removers make my eyes sting when I use them, however this is so gentle and feels just like you're using water. I would be happy to use this as the cleanser for my skin too but am trying to make it last as long as possible as it's not easy to get hold of.
Step 2.
After removing my eye make-up I massage the
Cetaphil Gentle Skin Cleanser
(
review here
) into my face and then rinse off with warm water- so easy! Cetaphil is unscented, massages in easily and makes my skin feel really squeaky clean.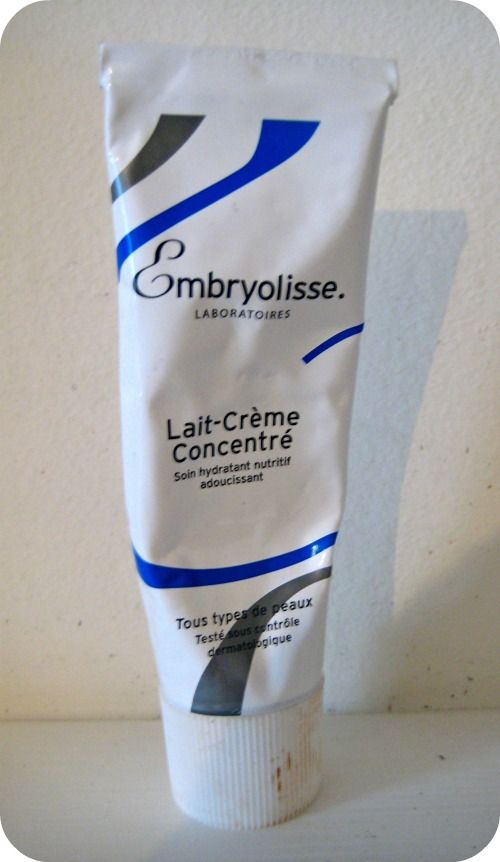 Step 3.
After cleansing I use the
Embryolisse moisturiser
without fail. I am a little bit obsessed with this moisturiser applying it in the morning, evening and sometimes in the day too. It's a rich moisturiser so perfect for winter and it's just amazing. It sinks into the skin so easily and makes it feel so soft and lovely. It's a great primer before applying make-up too. If you haven't tried, I urge you too! Like the Bioderma it's not easy to get hold off but I bought mine from the
Guru Makeup Emporium
for £10. One tube will last you a long time too!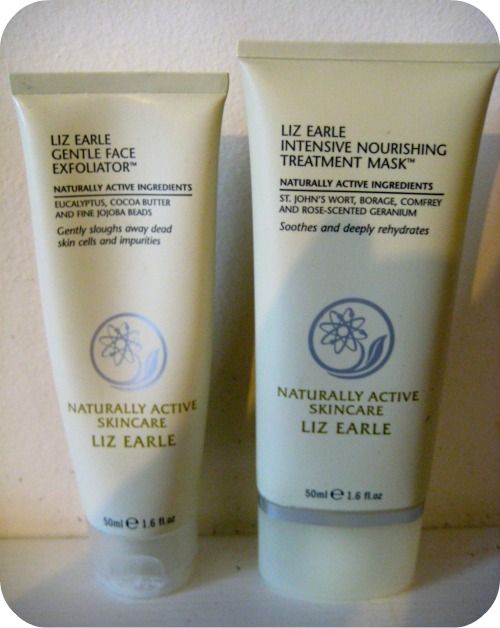 I don't use these everyday but these are two other skincare products that work really well for me. The Liz Earle Gentle Face Exfoliator is the best exfoliator I've ever tried- it consists of tiny beads which don't feel at all abrasive on the skin and leaves skin feels zingy and like it's had a proper good clean. The Liz Earle Intensive Nourishing Mask is what I like to use after exfoliating. Again, it is a great product to use during winter as feels really moisturising. I simply apply a thick layer, leave it on for 15 minutes and remove with a trusty muslin cloth.
Do you use any of these products? What's your favourite skincare product at the moment?
PS. Happy Mother's Day to all the Mum's out there!