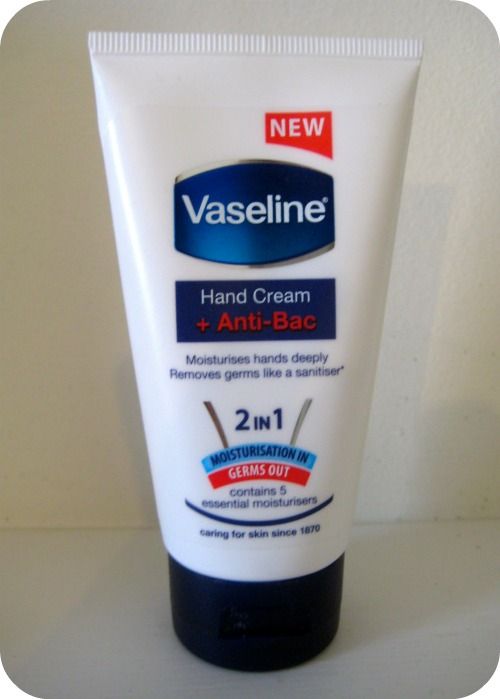 Whilst
this post
about Vaseline was an April Fool, this one definitely isn't. Vaseline have launched a new product that is a first to the UK market; a 2-in-1 handcream and anti-bac that keeps hands soft and smooth as well as germ-free. Normal anti-bacterial hand gels do the job well but do tend to dry out hands, whereas Vaseline's new venture contains 5 essential moisturisers to give you soft and hygienic hands in one go.
Since receiving a sample I've been using this every day and it's a great little hand cream which leaves hands feeling super soft. It smells lovely and as it has an alcohol-free formulation it doesn't carry that nasty scent that is common with usual anti-bac products. I whipped it out when I was with my friends over Easter and they commented on how nice it smelt and were keen to try it themselves.
I'm all for products that do 2 jobs in 1 and this is perfect. A 75ml tube has an RRP of £3.29 and can be found in all leading supermarkets and chemists.